If only invited users should take part in the webinar, open the webinar administration area of the respective webinar and click on "Invite participants".
In order to invite participants, you now have the option of manually entering the contact details, e.g. the first and last name and email address or adding the participants as a .CSV file using the "Import participants" button. You are also invite participants from other webinars.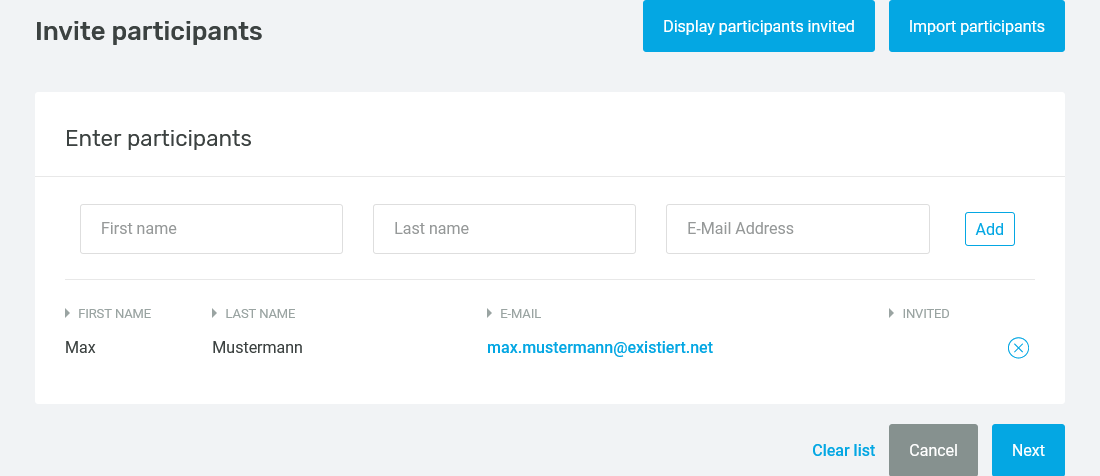 In the next step, you are able to send an invitation e-mail, which can be adapted or saved as a template. If participants also register for the webinar via your website or landing page, there is an option of sending participants who already registered for your webinar, separate information about the webinar via the webinar administration.
–> continue with Manage documents