Our "Allow audio in screen sharing" feature allows you to share your system sound with your participants via the screen sharing feature.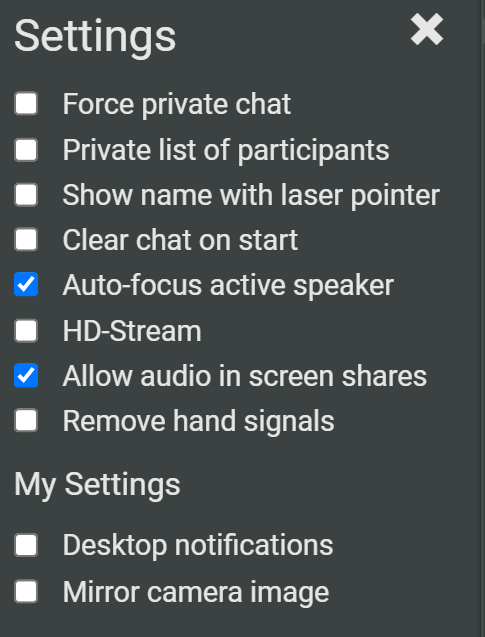 Note: Only current versions of Google Chrome support this feature. Furthermore, due to the fact that the system sound is being broadcasted, feedback may occur when the microphone is activated. In this regard, we ask you to deactivate your microphone during use.
At the moment, the function "Sound in Screenshare" can be enabled for your specific account as experimental function through our customer service.